Feeling Fatigued....Poses To Pick You Up!
It is about this time of year when we all start to feel a bit lethargic. With the cold weather kicking in and the need to carry an umbrella everywhere you go, we can all be forgiven for feeling like snuggling up on the couch and watching Corrie or Eastenders. It is undeniably difficult to find the motivation to actually do something good for your body but when you do, you feel so nourished and full of energy afterwards. Its is worth it but I understand first hand how hard it can be to simply get up and go.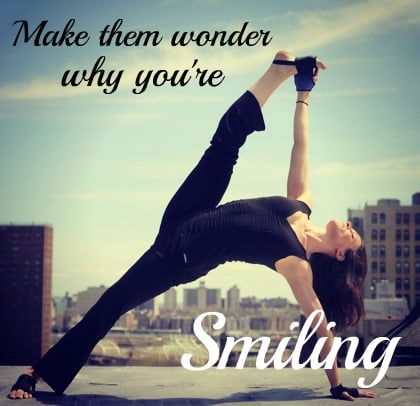 This week has been a crazy one for me, I did a two day mum and baby and postnatal course with the incredibly inspiring duo Elinor and Sarah that make up Yoga Gro. A yoga school that specialise in fertility, pregnancy, mum & baby and postnatal, they are thorough, motivating and supportive. I feel fully confident and excited to teach mum & baby and will definitely be putting some classes on at fringe in the coming months. It is so exciting to keep developing my skill set and there is so so much that I have to learn. This little baby growing inside my tummy gave me the inspiration to do this course and I am so thrilled I have done it. Although I hd to remain focussed and motivated to get up so early and come home late etc. However, that is a minimal sacrifice for doing what you love.
In order to stay motivated you need to identify your passions in life. What makes you happy and what fills you with love. If you don't enjoy what you do you inevitably end up wishing the day, the week and essentially your life away and every moment that you wish away or are not present for, is a moment wasted. Don't be afraid to seize opportunities and follow your dreams. Your day to day life and job should be something you love and can't wait to do. Life is too short as it is! Brainstorm it out, find what makes you tick and reach deep within to feel inspired and go ahead and act upon it.
So in my classes this week I am focussing on opening the heart centre and bringing your passions and dreams present into your body and mindset. Then we will focus on balancing those dreams with patience and truth as we move into Warrior 3 and Half Moon. It is important to strive for more yet be able to be content with where you are. There is a fine line between pushing too hard and not working hard enough.
Namaste yogis
Raquelle x :)